Frötscherhof in Bressanone /S. Andrea
Useful information – Overview
Period
Lärche & Linde
4 pers./night
Nussbaum
4 pers./night
Birke
4 pers./night
Birke with
room Zirm
6 pers./night
Room Zirm
2 pers./night
Cat.
25.11.2023 - 16.12.2023
182
187
216
287
107
B
17.12.2023 - 05.01.2024
194
199
231
316
111
A
06.01.2024 - 26.01.2024
182
187
216
287
107
B
Conditions & Useful information
The Jocher Family wishes you a relaxing vacation at the farm Frötscherhof!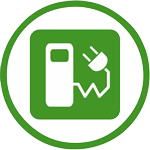 Coming soon at the farm Frötscherhof…
We stand for climate protection and sustainability; therefore, we'd like to offer our guests a carefree vacation with an electric car.
With the charging station right here on our farm, travelling with your electric car and making excursions through the beautiful region of South Tyrol turns into a carefree experience.
At the farm Frötscherhof, you may charge your e-car in an environmentally friendly and carefree way.
And while you fill up your car at the environmentally friendly charging station, you may stay in our comfortable holiday apartments or relax in the swimming pond and in our sauna.
Our e-charging station is located right under the carport.
The minimum price for 4 persons in a large holiday apartment is € 125.00 in low season, while the "Zirmzimmer" for 2 persons is € 79.00.
Farm breakfast for 2 persons in the breakfast basket € 28.00. For the entire family (4 persons) 39,00 €.
The product basket is billed separately.
The price includes: Use of the Hut Sauna with relaxation room, including sauna towels.
Infrared cabin with relaxation room, BrixenCard, use of the swimming pond, bed linen, towels, and bath towels. Sauna robes may be rented for a fee of € 7.00 per week.
Fully equipped kitchen with dishwasher, detergent, TV, electricity and heating, hairdryer, bread service and final cleaning.
The price is for a 4-day stay, with an extra charge of 30.00-50.00 € per day for a stay of less than 4 days.
The apartments offer space for 2, 4 or 6-7 persons, each additional person pays 10 Euro per day.
WLAN is available for free!
The local resort tax is not included in the price (Euro 1.55 per day and person of 14 years and above).
Deposit (booking confirmation) for one week 300.00 / 500.00 Euro per apartment.
Please make the final payment in cash – we don't accept credit cards. You're welcome to transfer the remaining amount to our bank account.
All four apartments have 2 or 3 separate bedrooms, cots and highchairs are available on request.
Preferred arrival & departure day: Saturday. On Sundays, arrival is possible only after 5.30 pm. Thank you for your kind understanding!
We do not allow pets, as our apartments are all designed for allergy sufferers.
On your departure day, please leave your apartment clean and not later than 10 am. Thank you very much!
Cancellation & Cancellation protection
Important information:
You're certainly looking forward to your vacation. Ant yet, plenty can happen until your arrival and during your vacation. Your reservation is binding.

Cancellations

Cancellation conditions according to Art. 1382 ZGB
According to the Italian Consumer Protection Code, there is no right of withdrawal. However, we grant you the right to withdraw according to following cancellation conditions as defined in Art. 1382 ZGB (Italian Civil Code):
Please note: The booking becomes binding at a payment of a deposit for confirmation (booking guarantee) and the transmission of the booking confirmation. In case of cancellation, your deposit will not be reimbursed.
From 3 months until 4 weeks before arrival, we will charge 4 days of the total price of your stay. In case of a cancellation within the last 4 weeks before arrival, we will charge 100% of the total price. Cancellation fee / Processing fee 20 €.
Stay on the safe side and take out the Rote Hahn cancellation insurance right away.
Trust us with your vacation. Simply calculate the fee and book your insurance: Europäische Reiseversicherung (European Travel Insurance)
Covid-19 Update: New cancellation conditions for Covid-19 – Contact us directly for further information. Thank you!
Included amenities & services
Farm Frötscherhof Advantages – Service
Family-run farm with organic products and calving cattle
Breakfast basket, farm breakfast or product basket
Experience the rural life and work on the farm
Large garden area
Quiet sites and shady places with deck chairs
Activities and wellness program with outdoor sauna and natural swimming pond
Adventure playground with lawn and barbecue facilities
Stone grill plate
Open fire pit
Convivial evenings in the rustic cellar with wine and donuts
Small farm library
Family chronicle and information folder
Personal advice on ski winter and summer hiking tours, as well as cycling tours
In-house ski depot with ski boot dryer in winter and hiking boots in summer
Snowshoe rental
Ski room
Ski bus (bus stops at the farm Frötscherhof)
Storage room for mountain bikes and motorcycles
Covered parking lot
Rental backpacks
SodaStream in the lounge
Free BrixenCard
Free Wi-Fi
Washing and drying facilities in the laundry room
Waste separation on site
Final cleaning of the apartments included for stays of 4 days or more
Frötscherhof Organic Products
Healthy and delicious, the day begins with a breakfast basket with organic farm products.
On request and for an extra charge, we serve you our farm breakfast with plenty of farmhouse delicacies: spelt and rye rolls homemade with farm grain, boiled free-range chicken eggs, milk, yoghurt, yoghurt cream cheese, butter, bacon and cheese plate, apple juice, spelt flakes, jams, coffee, and tea.
The farm shop is filled with our home-made products, eggs, jams, syrups, compotes, chutneys, herbal salt, local sausage, and salami.
A brick-built wood bread oven for local baked goods and an electric wood bread oven with fireclay bricks for daily fresh spelt rolls for breakfast.
Many varieties of berries and vegetables
More than 30 aromatic herbs and tea herbs in our herb garden with labels – Pick your own!
Advantages for families and children
playground with natural materials
Plenty of space to run around, play, pet animals
Large playground with:
Slide
Climbing structure
Swing
Bird's Nest
Sandbox
2 trampolines
Tarzan's rope
Noah's Arch
Football field for any ball game
Farm animals to pamper, cuddle and marvel at… Cows, calves, chickens, rabbits, cats, our dog Rico …
Pedal tractor
GoCarts in all sizes
Stilts
Table tennis and table football
Football field with volleyball net
Fire pit to make bread on a stick
BBQ area
Playroom with many children's books and information material
Baby and toddler equipment such as cot, highchair, kettle
Ideal starting point for hikes and excursions
Hiking tips
Swimming in the indoor pool Acquarena in Bressanone, only 7 km away, just enjoy and dive in.
www.acquarena.com free of charge with the BrixenCard as well as climbing in the climbing centre Vertikale Bressanone
For body and soul
Natural swimming pond / Swimming pond
Kneipp basin
Barefoot path
Sauna hut with tea corner by the pond
Finnish sauna and wet sauna – can be combined with the relaxation room
Infrared cabin with relaxation room and winter garden with pellet stove and wonderful views can be used all day. At an air temperature of approx. 30° C, the back is warmed up evenly and contact-free with infrared radiation by a specially developed heater.
Daily use of the sauna with direct access to the pond, the sunbathing area, fresh air area and shade.
2 relaxation rooms with panoramic views
Sauna towels
Sauna robes (on request)
Massages (on request)
Many outdoor oases of calm, deck chair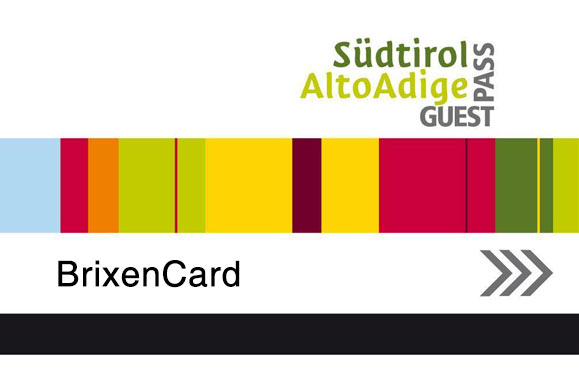 BrixenCard – Advantages
The farm Frötscherhof is a member of the initiative BrixenCard.
For all public transport in South Tyrol, bus, and train, and much more. Double advantage!
A comprehensive cultural and hiking program is offered
All regional trains in South Tyrol until the city of Trento (marked with R on the timetable)
All city and intercity buses in South Tyrol
The cable cars to Renon, Maranza, San Genesio, Meltina, Colle, and Verano
The narrow-gauge railway Renon and the funicular to Mendola
A return trip with the PostBus Switzerland between Malles and Müstair
A free return ride on the cable car to Mount Plose, our local mountain
One free entry to the fun & adventure pool Acquarena
Free entry in almost all museums in South Tyrol
The BrixenCard advantages at a glance
The BrixenCard is free of charge! Double saving – double pleasure!
You may use all public means of the South Tyrolean transport system – regional trains to Trento, buses, city buses, public cable cars – free of charge.
Daily return trip with the Plose cable car to the mountain station and the new cable car at the Skihütte to Mount Pfannspitze.
Free entry daily (except Sundays) in South Tyrol's largest water park Acquarena.
The BrixenCard entitles you to free admission to 82 South Tyrolean museums, such as the Diocesan Museum in Bressanone, the Pharmacy Museum in Bressanone, the Monastery in Novacella, the Archaeological Museum with Ötzi, the Mining Museum Monteneve, the Messner Mountain Museum Firmiano, the Folklore Museum, the Castle Trostburg and many others.
Family friendly: Kids too, receive their BrixenCard!
The entire holiday region is included in the price of your stay!
You've come to the right place: Holidays in a BrixenCard member company are now twice as advantageous. You pay for your accommodation – and the whole holiday region opens up to you! Farm holidays in South Tyrol.
Bressanone and the surrounding holiday villages have plenty to offer. If you wish to discover as much as possible, then you've come to the right place. The BrixenCard, which we will provide you with on arrival, is included free of charge in your stay. It allows you to experience the highlights of our holiday region – and you won't have to pay an extra holiday cent for public transport, culture, and fun activities!
The BrixenCard advantages at a glance:
Double saving – double pleasure!
Fun excursions with public transport: You may use all public means of the South Tyrolean transport system – regional trains to Trento, buses, city buses, public cable cars – free of charge.
Mount Plose:
Daily free return ticket on the cable car to Mount Plose.
Hiking adventures:
Enjoy the full hiking program of the Tourist Office in Bressanone.
Leisure activities:
Daily (except on Sundays and public holidays) free admission to the largest fun pool in South Tyrol, Acquarena, in the centre of Bressanone.
Cultural events:
Expect an extensive cultural offer with guided tours of Bressanone and various events organised by the Tourist Office.
Museums:
The BrixenCard entitles you to free admission to 82 South Tyrolean museums, such as the Diocesan Museum in Bressanone, the Pharmacy Museum in Bressanone, the Monastery in Novacella, the Archaeological Museum with Ötzi, the Mining Museum Monteneve, the Messner Mountain Museum Firmiano, the Folklore Museum, the Castle Trostburg and many others…
Discounts with many BrixenCard Advantage Partners:
You will receive exclusive discounts on a variety of recreational activities such as mountain biking, bowling, and more.
Family-friendly:
Of course, your children will also receive their BrixenCard. For an even better farm holiday experience!